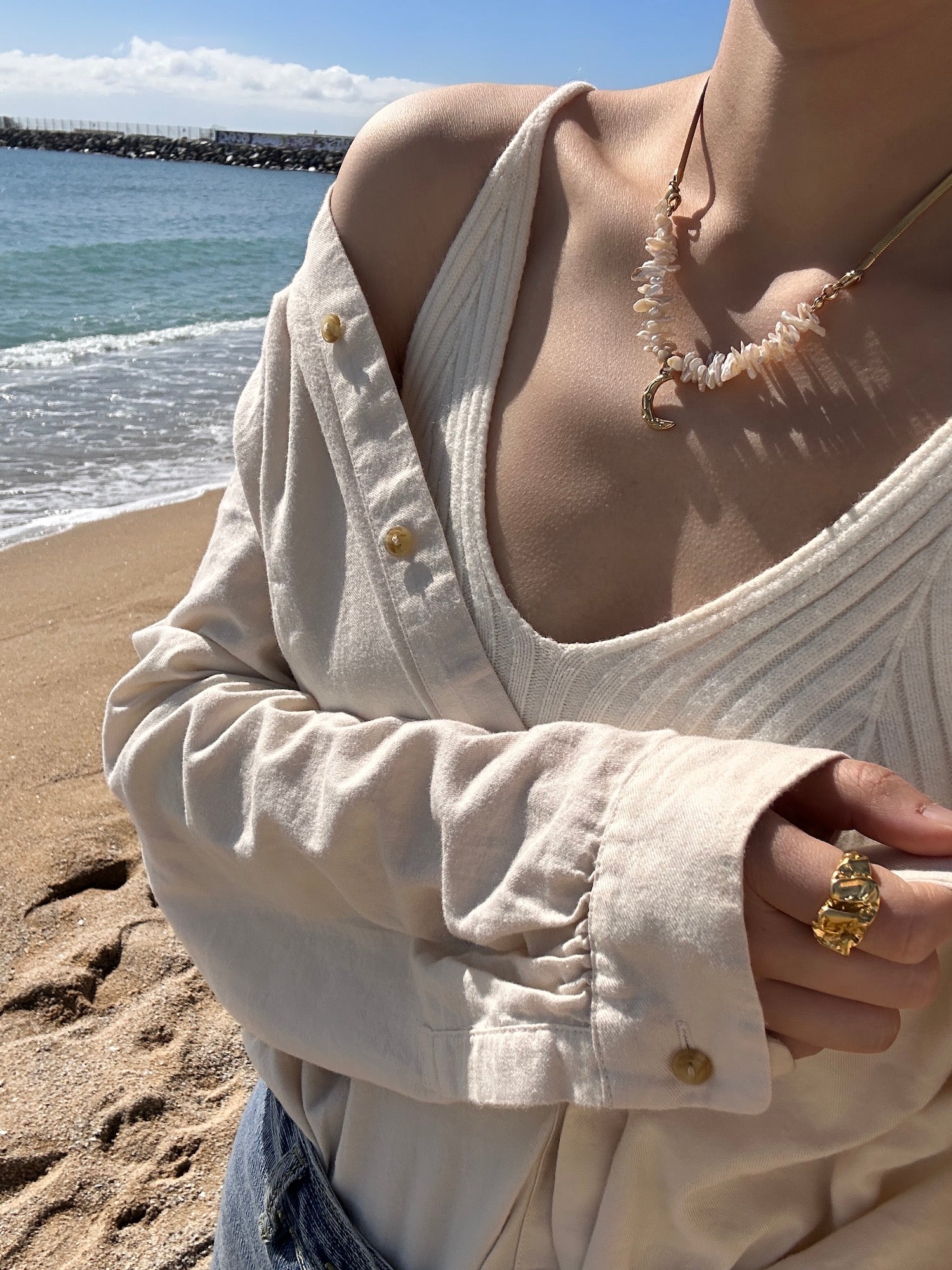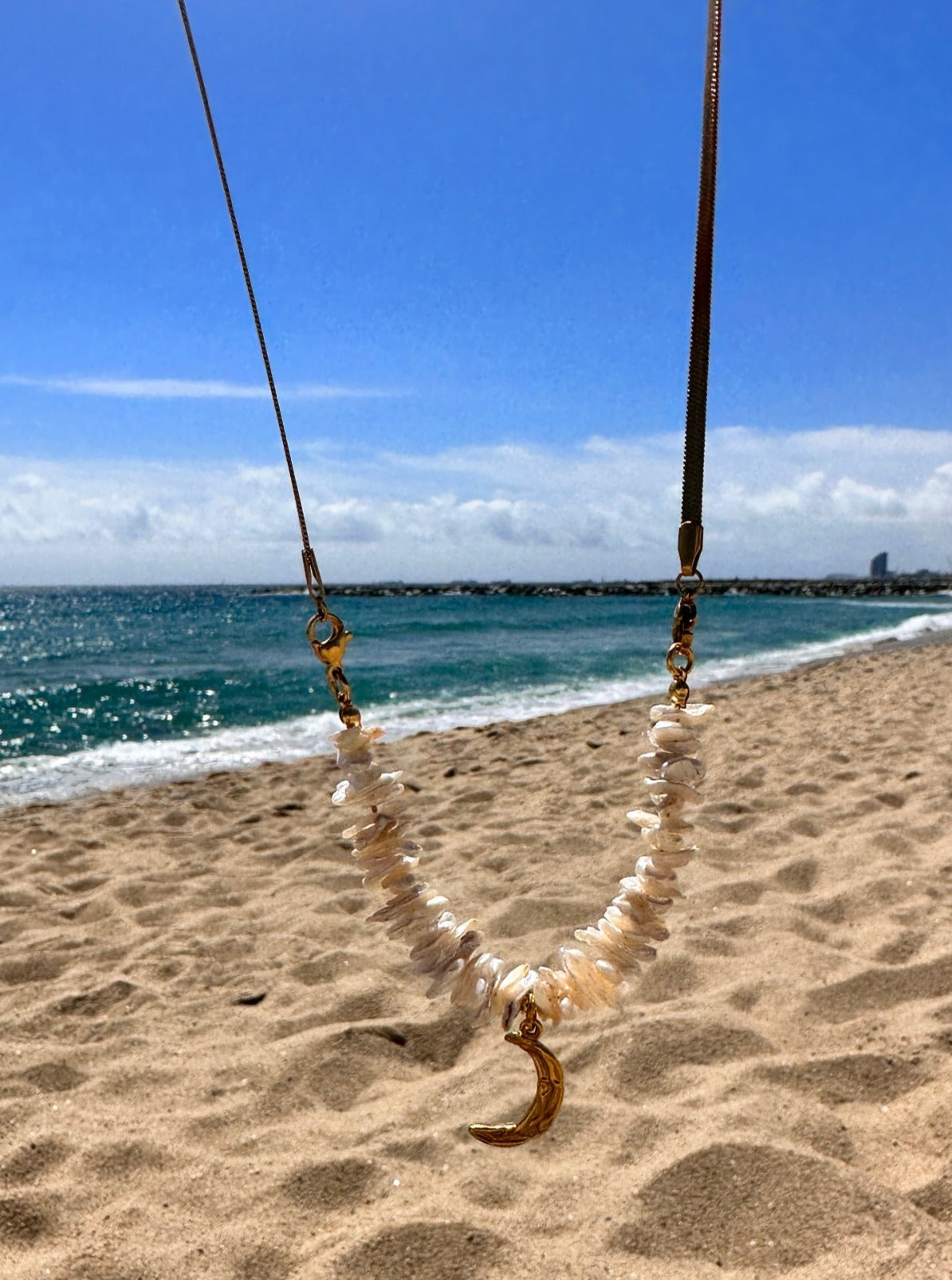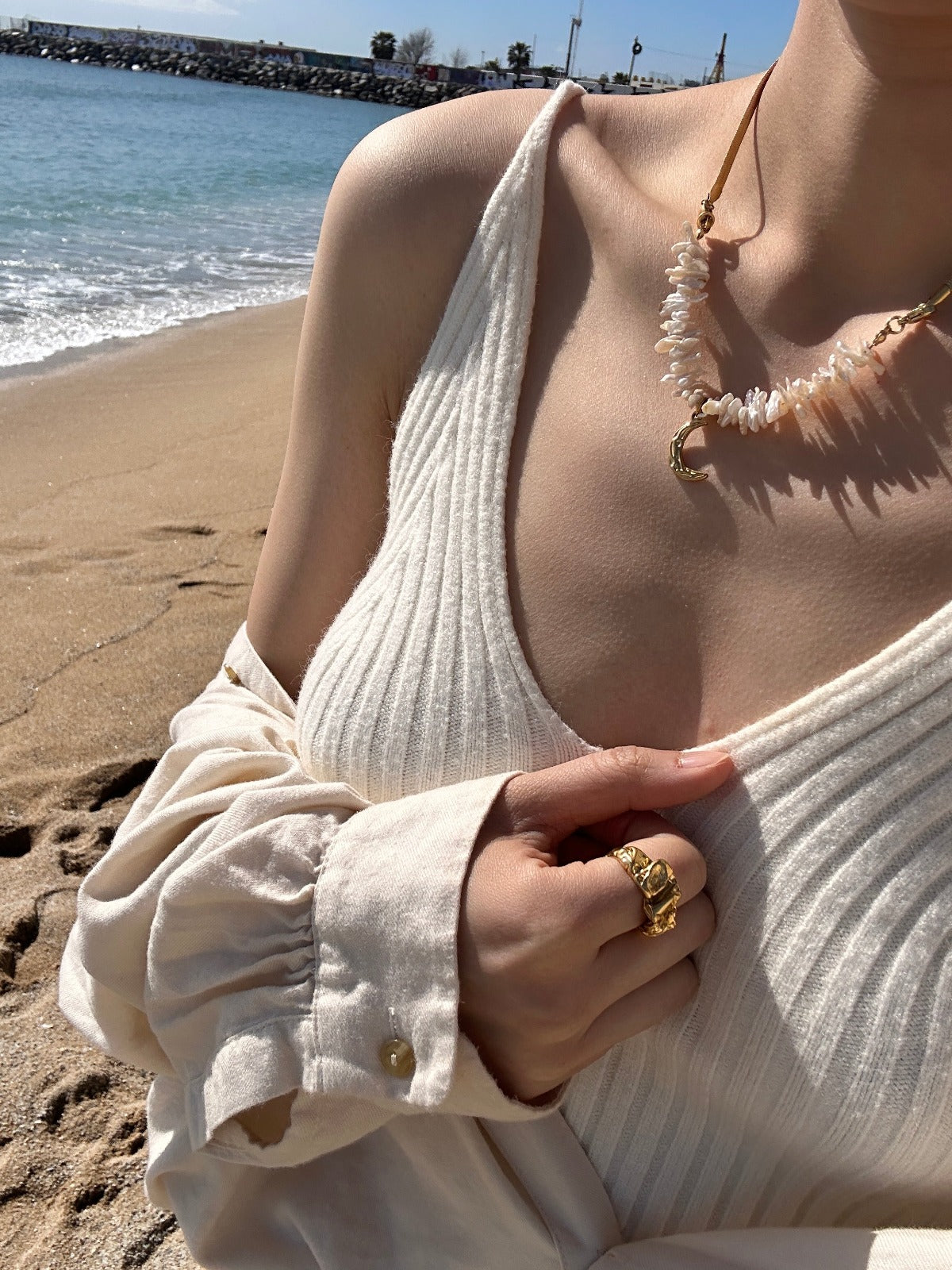 Starry Sky Necklace
The Sun, Moon, and Stars adorn the sky day and night. The necklace consists of irregular pearls as the main pendant like the stars and the irregular shape gives them a unique touch. It is complemented by pendants of the moon like the star and the moon shine together. This necklace is for you. Each piece is uniquely handcrafted with a combination of natural pearls, historical relics, and charms. 
Materials: Real organically-shaped high-quality freshwater pearls, Stainless steel, 18k gold plating.
Length: 45cm / 17.71''
🖤
Stainless steel material is waterproof, anti-corrosion, tarnish-resistant, and hypoallergenic.
🖤
When not worn, all jewels better be protected in our CHIC SCOUT pouch to prevent impacts and frictions. (We will gift this pouch to you)