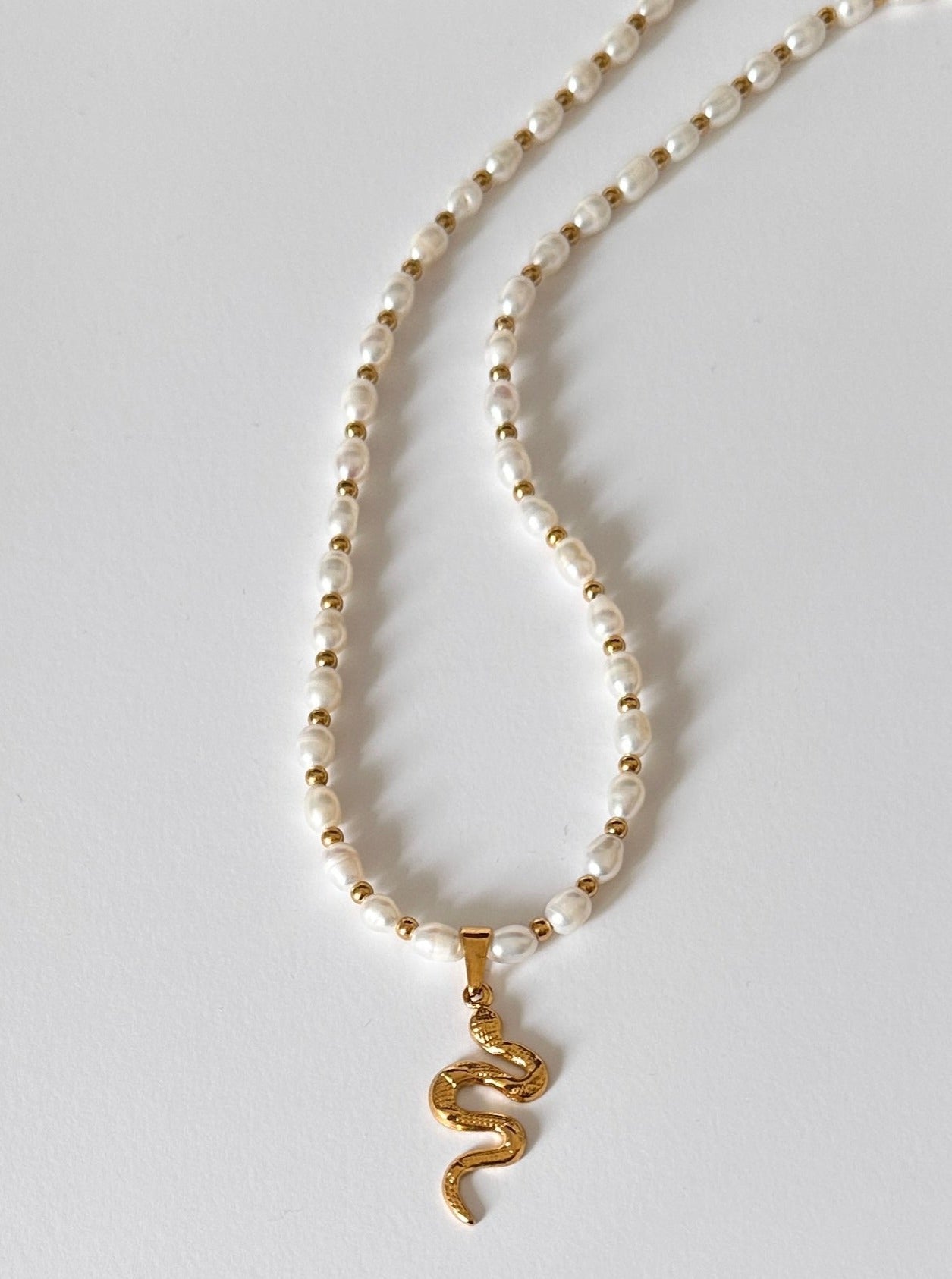 Asclepius Pearl Necklace
This elegant snake pendant is inspired by the Greek God of Healing, Asclepius. Snake symbolism is associated with prosperity and wisdom, as well as magic and spirituality. The snake is a symbol of moving away from habitual patterns, shedding old beliefs, and rising above any limitations!
*Each pearl is slightly different. 
Materials: Real organically-shaped high-quality freshwater pearls. Stainless steel, 18k gold plating.

Pendant Size: 1.5cm / 0.59''
Pearl Size: 0.5-0.6cm /  0.19''
Length: 40cm / 15.74'' + extension 5cm/ 1.96'' 

🖤
Stainless steel material is waterproof, anti-corrosion, tarnish-resistant, and hypoallergenic.
🖤
When not worn, all jewels better be protected in our CHIC SCOUT pouch to prevent impacts and frictions. (We will gift this pouch to you)